SO PROUD: OUR STUDIO IS FINISHED!!!!!
22jan
Proudness to the max! It's finished, it's ready, it's done! The 'Brothers in the Booth' Studio is finished and we are happy to give you all a look inside our 'personal pride'. A room where our creativity, energy, pleasure and passion will find it's way out and will be directly transformed into beats, drums, kicks, claps and other catchy tunes that will make you jump and dance all night long!
With the acoustic 'Auralex' foam divided on the walls the soundlevel has climbed to a fantastic one, so getting 'Into the Zone' means just stepping into our bangbox and GO!! During the last week we mentioned we had already some fantastic production sessions with the guys from Helguera & Dominicus (it's gonna be a catchy techy one ;-)) en Soul Cartel (Big Room? BIG ROOM!!).
Of course it takes some time, but we expect to release our first track somewhere in february 2011. And with the summer only a few months away, we are more than convinced everybody will be dancing to the beats of 'Brothers in the Booth' soon! On the beach, during a festival or everywhere else!! This is enough for now...Just because our 'Studio' is calling us AGAIN!!! Whoop Whoop!! :-)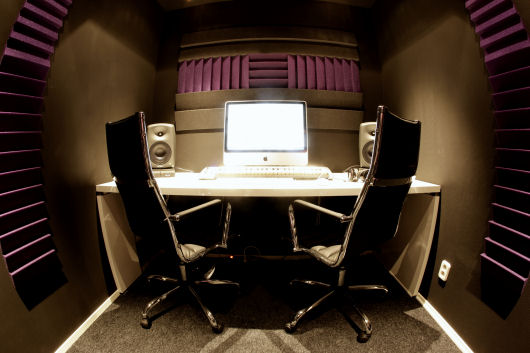 Do you like what you see?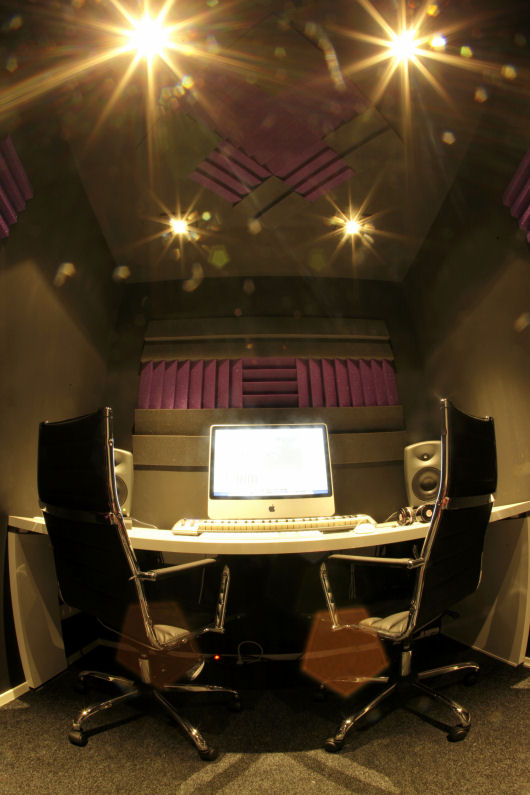 Can you feel it in the Air????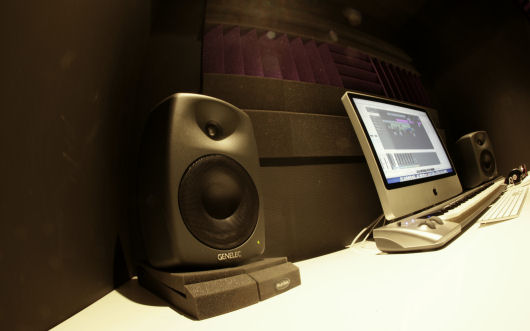 Where Genelec, Auralex & Mac are coming together :-)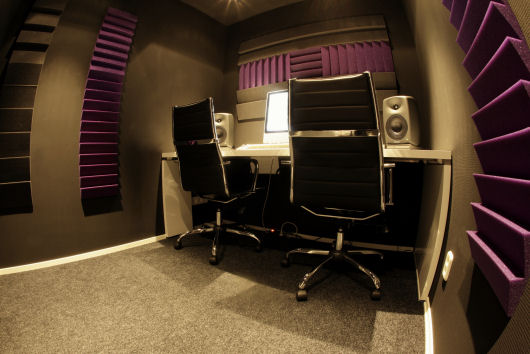 IN LOVE!! ;-)
#Bitbrecent - Take A Good Look!
#Bitbgigs - We Are There!
#Bitbtweets - Tweet Tweet