IT'S SHOWTIME WITH BEATKINGZ @ SHOWTIME!
13jun
This Saturday it's SHOWTIME! Literally. With the opening of the new club Showtime in Maassluis it can only end up in one massive, banging party. And with Brothers in the Booth behind the decks from 01.00 till 03.00 you can imagine the roof will be on fire and the dancefloor will be so damn hot, that you just need to jump and dance!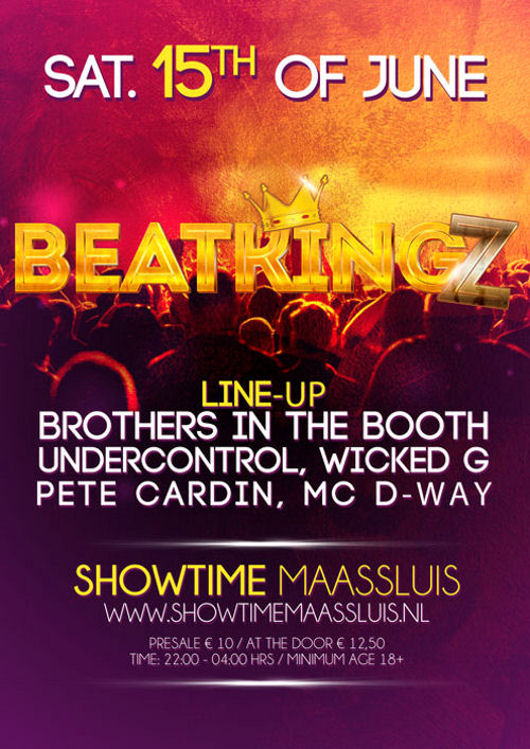 Tickets are available here and for the ladies there's a special price!
Don't miss out the opening of Showtime in Maassluis this Saturday the 15th of June 2013. Because Beatkingz is gonna be on like Donkey Kong!!! See you all there to jump with us!
X – Love – Brothers in the Booth
#Bitbrecent - Take A Good Look!
#Bitbgigs - We Are There!
#Bitbtweets - Tweet Tweet