4 TUESDAYS IN A ROW IN AUGUST: BITB @ CLUB 19!
12aug
And our summer is getting hotter and hotter in August! Last Sunday (August 4, 2013) we were back @ Club 19 in Noordwijk, where we smashed it several times in 2012.
And our homecoming to this great small place on the Dutch coast just couldn't end up in a better way; A fantastic vibe, popping champagne bottles, fireworks behind the bar and of course a fully loaded dancefloor.
As a result of this Club19 asked us if we could do a little Summertour in their venue during the month of August. 4 Tuesdays in a row, starting Tuesday the 13th of August 2013 (tomorrow).
And as we live for our music during 7 days a week 52 weeks a year, only one answer could be given: A whole-hearted YES!!!!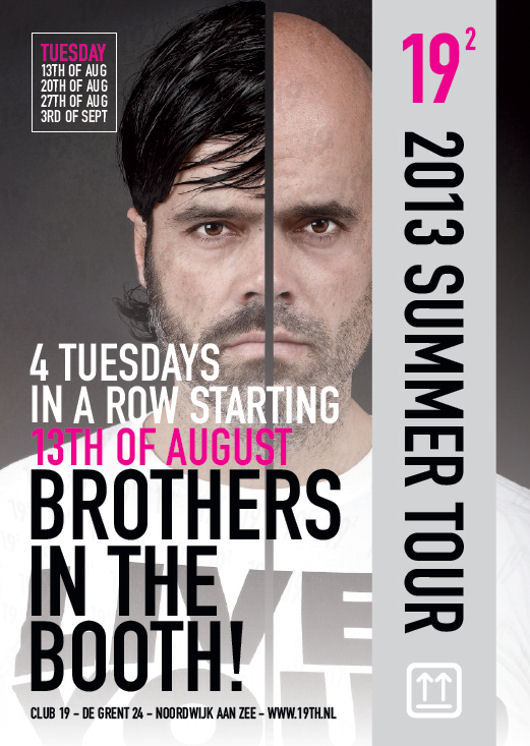 Join us every Tuesday @ Club 19 in Noordwijk and make your week break with our energetic and rolling beats!! See you there! #onelove #bitb #club19 #summertour
#Bitbrecent - Take A Good Look!
#Bitbgigs - We Are There!
#Bitbtweets - Tweet Tweet