THIS WAS OUR DEFINITION OF ROCKING WITH THE BEST!
12dec
That was a fabulous weekend! Last week we told you we were 'READY TO ROCK' and we are convinced we proved this in practice last Saturday! Two gigs, two different sets, but both full of what we like to bring: ENERGY!!!
We did it in a sexy way during 'Sexy in the House meets Soundcheck' @ Panama. Unfortunately not that crowded, but we managed to have the people (that were in) on the dancefloor when we left te building ;-)
On our way to 'Club Rex' for our closing set of the night during their 3rd year anniversary. And with a packed club we unleashed the tiger in us and rocked like never before. And with Mitch Crown asking which bootleg it was we played at a certain time, we answered his question with pointing at the mixer with 3 channels open. Yes, this is how we love it, this is how we ROCK & ROLL!!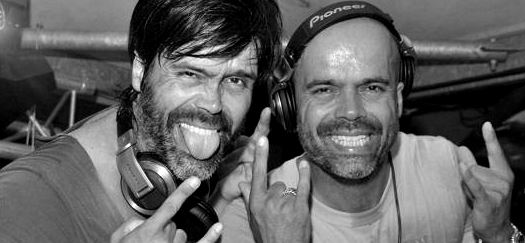 So much looking forward to our Christmas and NYE gigs! BE THERE!!
#Bitbrecent - Take A Good Look!
#Bitbgigs - We Are There!
#Bitbtweets - Tweet Tweet