BECAUSE WE ARE GONNA ROCK IN HEAVENLY PEACE!
20dec
Silent week, busy week! Yes, we can call it a more than busy week that's behind. But as we are rolling into the Christmas vibe in a fine way, we thought it was time to inform you, we are more than alive. 'Brothers in the Booth' are, just as you, counting down the last days of 2011 and we are looking intensively forward to our X-mas- and NYE gigs! Celebrating the days off & rocking around the X-mas tree (with pike) together!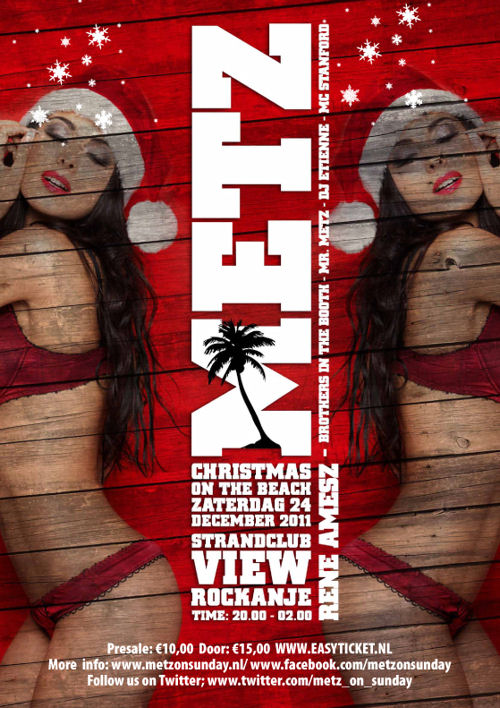 This weekend it's time for the beach. Yes really! BC View in Rockanje is inviting you all to join the special edition of 'Metz' on Saturday the 24th of December. 'A christmas on the beach' where we will unpack our bag of musical bombs during our 1,5 hour set from 23 till 00.30.
So don't doubt, don't think twice….Just rock in heavenly peace, ROCK IN HEAVENLY PEACE WITH US! #BAM
#Bitbrecent - Take A Good Look!
#Bitbgigs - We Are There!
#Bitbtweets - Tweet Tweet