OH YEAH, OUR MONTHLY RESIDENCY @ 'LIVV CLUB'!
05jan
Our new quote 'It's only just begun' is getting massive support this week in each and every way. We already told you about our launch into the new year in 3 different blogs and with the 4th one now, we can just admit: IT'S ONLY JUST BEGUN!
As today we received the confirmation that 'Brothers in the Booth' will have a monthly residency in the brand new 'LIVV Club' in Rotterdam with the possibility to play there on a '2 times a month' base! Excitement has taken control of us as you can imagine we are more than happy to be connected to a new club breathing it's international vibe within the clubscene.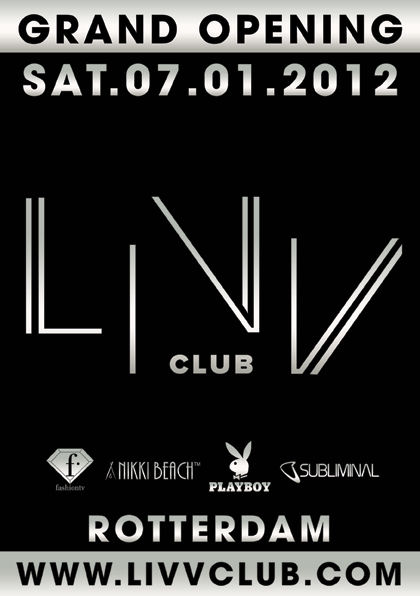 This Saturday the doors will be opened for the first time and we will be part of the 'GRAND OPENING'. Next to this you can expect concepts like 'Playboy Night', Nikki Beach', 'Afterlounge' and 'Fashion TV' landing on this spot in the coming months in order to bring THE BEST TO ROTTERDAM! So all YOU have to do is bring YOURSELF up there!! #seeyouthere #BAM
#Bitbrecent - Take A Good Look!
#Bitbgigs - We Are There!
#Bitbtweets - Tweet Tweet