THAT WAS A GREAT SATURDAY & A PERFECT DIMANCHE!
16jan
That was PARTYROCKING in the house last weekend! Without LOFAO, we had massive FUN @ Club Rex and Club AIR. A Saturday- and Sundaynight gig that gave us the ultimate opportunity to show our 'spectrum of sound'; From opening a night during 'Le Dimanche' till closing it on Saturday in Hilversum. And it all matched like a piece of a puzzle as we have such a diversity of sound. We can go all the way in every way ;-)
CLUB REX
Invited by the beautiful club in Hilversum. With the fantastic 'ring of light' above us we felt like angels in heaven when we entered the booth after the great warm-up by sexy DJ Blondt. A dance-floor (and of course people on it ;-)) waiting for our beats. And they were not disappointed! Even a group of fans came down from Groningen to hear us rock: PROUD! The date for the next edition will be confirmed soon :-)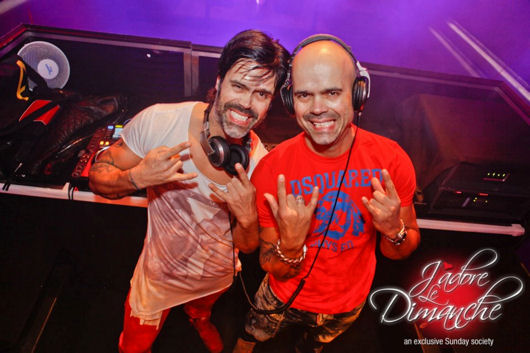 LE DIMANCHE
2 hours of playtime. Opening the night in a nightclub atmosphere. A night filled with classy entertainment that did matter. 'Le Dimanche' was HOT and we added some extra FIRE to it! The heart was in the AIR (literally) and the LOVE was in the MUSIC! We had a FANTASTIC BLAST! Thanks everybody! #bitb #BAM #2012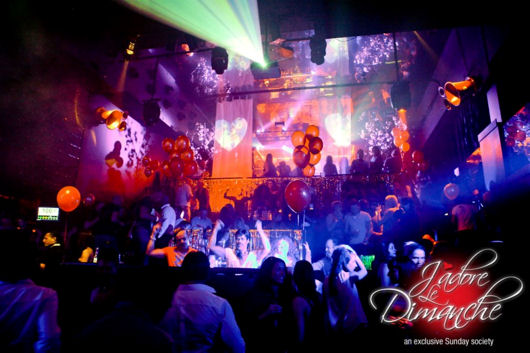 #Bitbrecent - Take A Good Look!
#Bitbgigs - We Are There!
#Bitbtweets - Tweet Tweet