WE ARE SO READY FOR 'FASHION BEATS' & 'SECOND LIVV'!
20jan
No, we don't just push the button to inform all of our almost 10.000 Facebook friends (Yes, we are with 2 :-P) we are playing at some nice events during the upcoming weekend. Just like Frank Sinatra did, we do it 'OUR WAY'. We always look forward by means of a blog on our own website (and of course published on Facebook and Twitter). Just because we are not promoters, but artists. Artists that of course like to have a filled dancefloor with peeps dancing to our beats. But it's up to you to plan your weekend the way you like!
And we are convinced that a lot of you like 'Brothers in the Booth' & their sound. With 2 gigs on Saturday the 21st of January we can say our night is filled. 'AIFW' has landed in Amsterdam and therefor Panama is 'Fashion Addicted' again. We will play a 1,5 hour set from 00.30 till 02.00 and we are more than ready to let the cat dance instead of walk!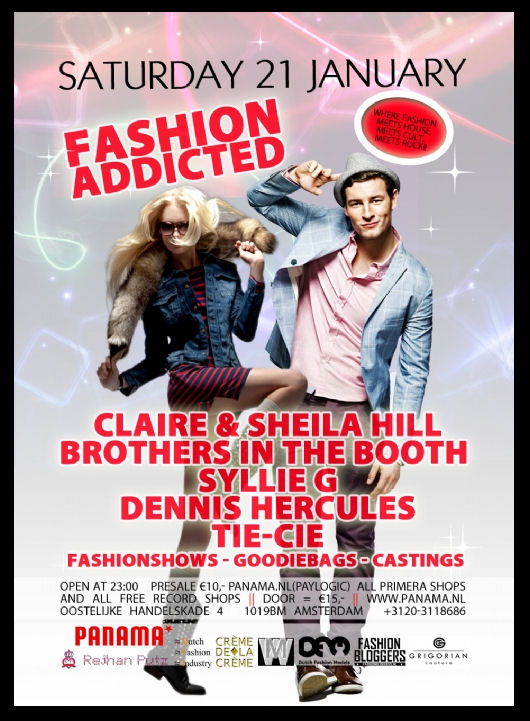 Next on schedule is our second performance @ LIVV Club Rotterdam. During the opening night we had a fantastic time with you and tomorrow we are aiming for that same feeling again. Playtime from 03.30 till close, SO BE READY TO TURN OF THE LIGHTS WITH US! ;-)) #bitb #2012 #gigs
#Bitbrecent - Take A Good Look!
#Bitbgigs - We Are There!
#Bitbtweets - Tweet Tweet