ARE YOU READY FOR THE OPENING OF 'MANGO'? WE ARE!
02feb
A very special message to ALL the ladies out there! 'MANGO' will open an exclusive new store in Rotterdam! On saturday the 4th of February the doors at Binnenwegplein 62 will be wide open for you and ALL YOUR GIRLSFRIENDS!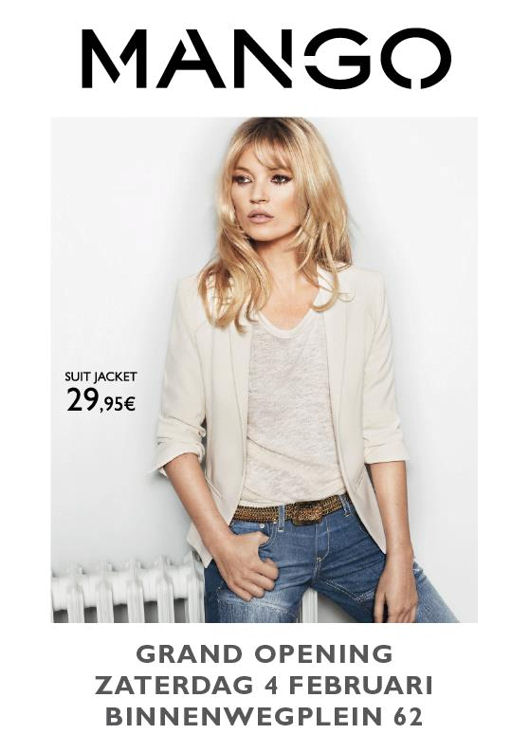 Be warmed up by the beautiful collection and FREE Champagne, Cocktails & Goodie Bags!
And while you are looking for the BEST outfit for the night, 'Brothers in the Booth' will already make you dance as we will deliver the sound that give this fantastic opening a SUNSHINE TOUCH! Outside it will probably be cold, but inside it will be JUST LIKE HEAVEN for ALL YOU SPECIAL LADIES!
SEE YOU THERE, WHERE 'MANGO' TOUCHES THE HEART OF WOMEN! ;-)
#Bitbrecent - Take A Good Look!
#Bitbgigs - We Are There!
#Bitbtweets - Tweet Tweet