WE LIKE TO WARM UP YOU UP FOR A HOT IBIZA SUMMER!
20apr
Dear fans, friends & supporters of Brothers in the Booth. We have created a silence during the last 2 weeks. After dropping the snippet of Springbrain, we took a short 'springbreak' ourselves regarding the music and everything related to it. But for now we are back to inform you with a very nice update and connected to this a pumping mix of 60 minutes!
The Ibiza season is ahead and as everybody is making their plans for the upcoming summer we think it's the perfect time to get you all warmed up in the best possible way. On Sunday the 13th of May Brothers in the Booth will host the event IBIZA WARM UP @ Beachclub Fuel (Bloemendaal). And yes, you could call it a Dutch version of A day at the Beach ;-))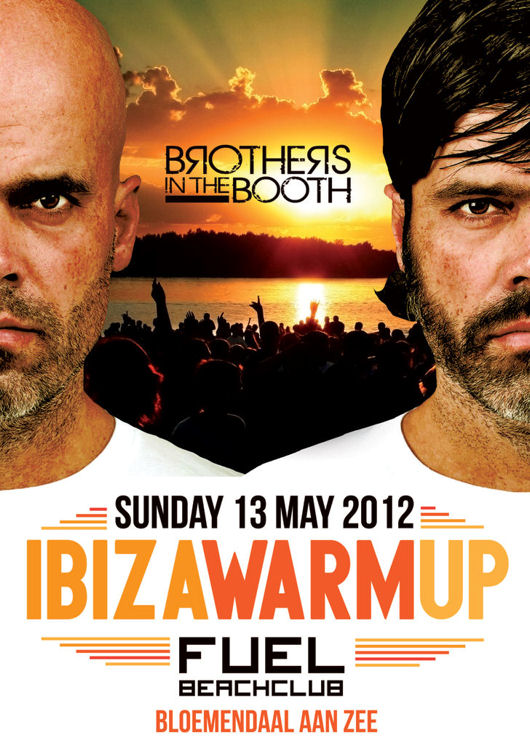 During this night (event will start at 16.00) we will be musically supported by Mike van Loon and upcoming talent Georgio Star. We will close the night ourselves with a pumping 3 hour set! And as we like to get you all-in the right mood for this Ibiza night, we just advise you to listen to our mix below…JUST TO HAVE YOU WARMED UP PROPERLY FOR A HOT IBIZA SUMMER! #BAM #bitb #2012
#Bitbrecent - Take A Good Look!
#Bitbgigs - We Are There!
#Bitbtweets - Tweet Tweet