FRESH INTERVIEW WITH 'BROTHERS IN THE BOOTH'
28apr
Like a fresh wind they are blowing through the clubscene. 'Famous Faces' have jumped into the booth to pleasure your ears after they have been pleasuring your eyes for 8 years. And as 'Brothers in the Booth' are having more and more gigs, Eva Schippers thought it was time to ask these two guys some questions related to their progression, their lovers & haters and of course their fantastic gig @ The Sand during Steve Angello's SIZE Queensnight. Are you ready?? Because they ARE!! :-)
1. BROTHERS IN THE BOOTH, BOT SIBLINGS. MUSIC LOVERS, PHOTOGRAPHERS AND DEEJAYS. ENTREPRENEURS. OK, YOU GET THE PICTURE ;-) HOW ARE YOU GUYS?
Wow! Thats quite a long list! Haha :-) Well, we are doing really fine! And we are very busy with everything you mentioned in the summary. But as you might have heard as 'Brothers in the Booth we have 48 hours in a day, so everything is under control ;-)
2. LAST TIME WE SPOKE WAS IN NOVEMBER 2010 AND A LOT HAS HAPPENED SINCE. WHAT'S YOUR TOP 3 ON THAT LIST, SINCE JANUARY 2011?
Yes, last time we spoke was indeed before our historical gig / warm-up for Erick Morillo @ Ocean Diva on the 6th of November 2011. A 2,5 hour set in which we took the visitors by the hand and brought them to the perfect starting point of Erick's rocking set! And based on the compliments afterwards (including from Mister Morillo himself) we can conclude we passed our 'exam' that night ;-)
And when we look at our gigs of the last 4 months (30 already!) we must say we loved each of them! Our pleasure for the music and the passion to show it to the crowd is endless. And as we are really aiming to get in touch with the dancing crowd, we create the feeling of standing in between them while playing. But we got used that during the last 8 years in the scene…8 years of experience, not easy to be copied right? ;-)
3. LET'S FIRST FOCUS ON YOUR BOOKINGS, YOU GUYS ARE FULLY BOOKED EVERY WEEKEND - AND COUNTING. SADLY, SOME PEOPLE ARE SURE IT HAS EVERYTHING TO DO WITH YOUR BIG (LINK2PARTY) NETWORK. HOW DO YOU RESPOND?
(Start both laughing very loud)
Well, in this scene we have known for years that everybody has a strong personal opinion. And so do we. And the nicest thing about this, is that only we have the right answer to the wrong assumption of some people. They seem to be interested in 'Brothers in the Booth' as they are wondering how we arranged such a big list of bookings in the best clubs and during the hottest parties. But we have a briljant tip for them, listen up: A good network is so easy to make. All you have to do is grab your camera (yes, everybody can make pictures nowadays), think of a name of a website (yes, everybody can start a website nowadays) and build the network like we did. It's so easy…Just believe us ;-)))))
4. WHAT DO YOU THINK HAS TO HAPPEN TO TURN THOSE HATES & DOUBTERS INTO LOVERS & FANS?
Haters will always hate and lovers will always love. And as you might understand, we are putting all our energy and passion in our lovers and fans. OK, we must be honest. We like to thank our haters and doubters as they are the fuel that make us run even harder every day. So more haters, means more blogs, more mixes and, sorry haters & doubters, we think more gigs ;-)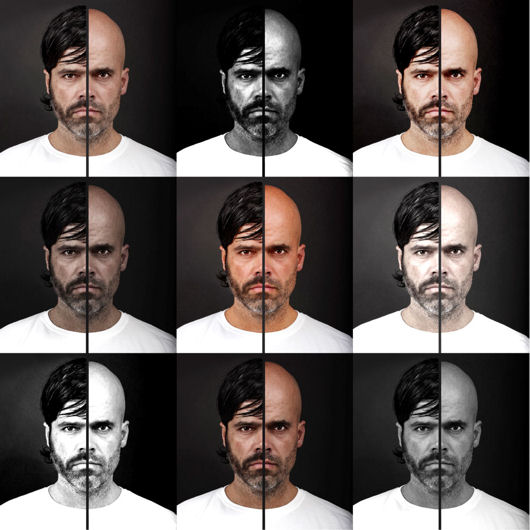 5. OH WELL, YOU CAN ONLY HAVE AN ARMY OF THE FINEST HATERS IF YOU'RE TRULY WORTH SOMETHING. LET'S FOCUS ON THE LOVE NOW. THIS FRIDAY (APRIL 29TH), BROTHERS IN THE BOOTH WILL PERFORM WITH NO ONE ELSE BUT STEVE ANGELLO, AN21 & MAX VANGELI DURING HIS SIZE MATTERS TOUR AT THE SAND IN AMSTERDAM! EXACTLY HOW EXCITED ARE YOU?
The 'SIZE' of our excitement cannot be described! Being lined-up in such an event is like a dream coming true, like winning the 'Champions League' and holding the cup above our head (we think ;-)) There's no doubt that Steve 'SHM' Angello is rocking the world with his 'Size Tour' now and we are jumping on his bus! DAMN!! We will be playing between 23.00 and 00.30 before AN21 & Max Vangeli will take over. And we promiss our choice of music will set the perfect vibe for an incredible Queensnight! So be early and come on a trip with us! ;-)
6. MIGHT BE A GREAT OPPORTUNITY TO PLAY YOUR OWN PRODUCTIONS? WHICH ONE WILL BE A PERFECT MATCH FOR SIZE MATTERS AND WHY?
Well that's an interesting question! In 4 months we have, together with our friends (yes we can use this word in this situation) of Helguera & Dominicus, created 7 (!) tracks! Quite an amount in our opinion and something we are really proud of. And regarding your question 'which one will be a perfect match for Size Matters', we think the answer is not that easy. We think 2 of these tracks can be played during our set this coming friday (as they fit in the atmosphere that needs to be set at that moment in time) and 2 others could fit with a release on the 'Size Label' (as they are rocking HARD)!
7. SO OK.. THIS CLEARLY IS THE KIND OF BOOKING ANY DJ DREAMS OF GETTING! WHAT OTHER BOOKING(S) WOULD BE A BITB DREAM COME TRUE?
Without a doubt we are still big, BIG fans of Erick Morillo. So every booking related to him is related to a dream coming true. And as you know, he's having his residency in 'Pacha Ibiza' every year, so that would be something from another planet. But to be honest a year ago we didn't mention 'warming up for Erick Morillo' as a dream, as we were not DJ's at all! ;-P So all we can say for now is: Only the future will tell ;-)
8. SPEAKING OF THE FUTURE, ANY WAYS TO SPICE UP OUR SUMMER AS BROTHERS IN THE BOOTH?
The future looks bright! Especially after the confirmation of our residency this summer on the white island!!! We will rock 'Es Vive Club' in Ibiza on a monthly base starting in june! And together with Mike van Loon we will be the 'Key' to the rocking summer beats @ 'Sunshine Hotel'! Just stay tuned for more info! For now we are just EXCITED!!!!
9. NOW.. ANY FINAL WORDS BEFORE HITTING YOUR STUDIO?
We have found out, that our body & mind don't have brakes. So, everybody who had a little hope of 'Brothers in the Booth' slowing down…We advise you to use the energy for yourself, as we think it's not really funny to only look at our backs continuously ;-)) And of course we are looking forward to all our gigs during the coming period (11 gigs already confirmed for in May now) and especially to the 'SIZE' party with Steve Angello! We will show we are the piece of a musical puzzle that fits perfect in this 'Night of Kings' during 'Queensnight'!
By: Eva Schippers (www.instijl-cc.nl)
#Bitbrecent - Take A Good Look!
#Bitbgigs - We Are There!
#Bitbtweets - Tweet Tweet