SEE YOU ALL TOMORROW IN BREDA: ROCKING TIME!
24may
Just underneath the smoke of Rotterdam, you can find a city called Breda. And in that city, musical madness is gonna happen this Saturday! NEXT – Feel the Sound is going to bring you the best sound with a feeling. And if you wanna feel the sound, we can't of course be missed in such a line-up ;-))
Brothers in the Booth will have their showtime from 23.00 till 00.30 before Franky Rizardo will take over till close. And with De Avenue as very unique location we advise you all to get your tickets in time.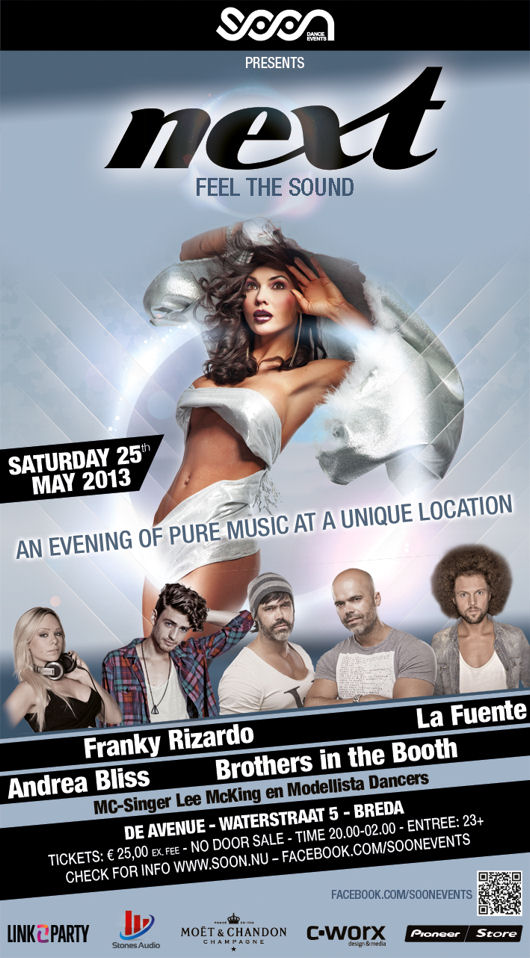 See you all tomorrow in Breda, there where the SOUND will make you FEEL allright for a great Saturday night!
- X – Love – Brothers in the Booth
#Bitbrecent - Take A Good Look!
#Bitbgigs - We Are There!
#Bitbtweets - Tweet Tweet