A FANTASTIC WEEKEND WITH 6 GIGS IS COMING UP!
24may
'We are looking forward and we never look back'…Oh wait, that's not the truth. Because it would be stupid not to look back to the first 5 months of this year. 5 months in which 'Brothers in the Booth' showed their skills and enthusiasm on many different locations during a diversity of set-times. And as 'looking back' is cool, we all know 'looking forward' is even cooler! And with 6! gigs coming up this weekend we think there's a BIG reason for looking forward. Especially as we are gonna do something new (for us) and something unique (for everybody). We mentioned our excitement already a lot of times in a 'Social Way' and we like to expand this feeling in our blog. Our 'Positivity' will rule the upcoming weekend and we will show you all why 'Brothers in the Booth' are getting more and more followers, fans and lovers every day. Stay tuned, as we are kicking off the 'pre-party' HERE!!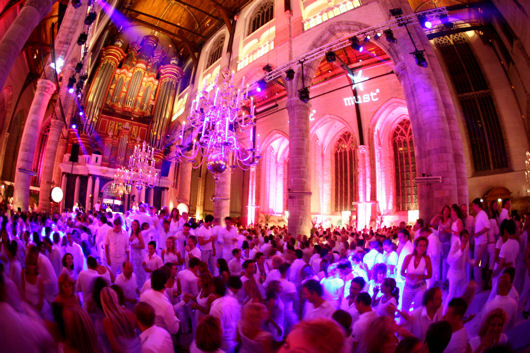 What can you say when you are booked for a high-quality event on a location with a, literally, big history? Well, we could just say 'THANK GOD'! And as our first gig of the weekend will take place @ 'The Church' (Sint Laurenskerk) we can, without a doubt, call it a match. A White edition of 'MUST' will bring 2.000 party-peeps together and 'Brothers in the Booth' are given the time between 22.00 and 23.30 to rock the chandeliers of the roof. And, as mentioned, our set will consist of a FANTASTIC MOMENT in which we will have vocalist 'Stay-C' doing our track 'Positivity' LIVE for the first time! Together with Helguera & Dominicus we created a vocal-track that exactly tells our way of life and our feeling: POSITIVITY!! We hope you are ready, because we got so much love to give! The event is 'Sold-Out' already, so everybody who has their ticket in the pocket: Feel like a lucky angel for one night! #bitb #h&d #stay-c #positivity
And as we have a 'Double One' on Friday, we are happy to perform again in 'Purple Ultralounge' which is situated in 'Holland Casino Rotterdam'. Our set will start at 01.00 and as the MUST-event will end around 1.30 we expect some music-lovers to come over to rock the 'Purple Night' with us! The poster below is hanging around in a lot of great spots in the City of Rotterdam, so we expect a fullhouse around the time we arrive…Looking forward to that! ;-)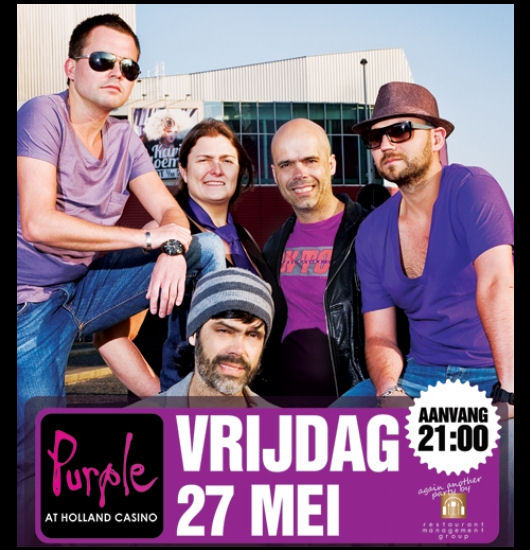 YES, we like 'Threesomes'! And as Saturday is giving us 3 gigs in a row, we think we will experience a feeling of sexual healing ;-) We kick it off during 'Vlaardingen Festival' from 13.00 till 14.00. Early, so we don't expect a lot of people inside at that moment. But as you know, we are even enjoying our sound when we are playing together in our own studio, so we are happy with every second of playtime.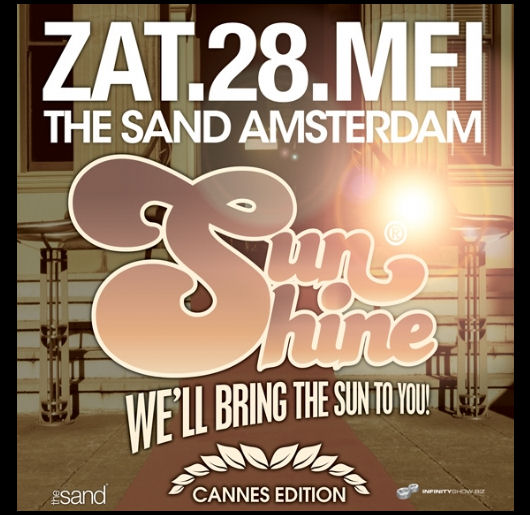 Not finished yet?? NO! Sunday is a day of cooling down with one gig on our program. Another unique hotspot in Bloemendaal will open it's doors and we are asked to be part of the line-up of the 'Grand Opening'! 'Orbit' is situated on the hill of Bloemendaal and with the 'Shanghai Edition' of 'Jetset' we will close our weekend with a more than international touch!
If you didn't have plans for the weekend we are convinced you have some now…and if you already had plans for the weekend we are persuaded they will be changed by now!!
SEE YOU ALL THIS WEEKEND, SEE YOU ALL DANCING IN FRONT OF OUR BOOTH! #bitb #2011
#Bitbrecent - Take A Good Look!
#Bitbgigs - We Are There!
#Bitbtweets - Tweet Tweet