'PLAYBOY' MADE US FEEL STRONGER & STRONGER!
19jun
Another weekend done with incredible memories in the pocket! Another step forward in how we like to present ourselves within the existing clubscene. Another fresh presentation of 'Brothers in the Booth' during 3 gigs this weekend. All totally different, as the settime and circumstances couldn't be compared to each other in each or every way.
A 'Friday gig' @ Escape Venue during 'The Secret' in which we had to rock on at 129 beats per minute while Santito was leaving the booth and a 'Sunday one' in which we had 60 minutes of playtime during a more than windy beach experience on the Dutch coast. The 'I AM' concept of 'Dance Vibezz' was presenting 'Hardwell' and we made the visitors move in the early afternoon (15 till 16) with our groovy techhouse set. #doingtherightthingattherightplaceandtime
But to be honest, our 'Saturday gig' was putting it's shoulders above the other ones, as 'Playboy International' and 'Luxury Events' took over the 'Wintertuin' of Hotel Krasnapolsky in Amsterdam for their 'Mid Summer Night Event'. And with us doing a 2 hour set between 1 and 3 (the event opened at 22 and closed at 4), we could just add this fantastic one to our 'TOP 5' of best and most exciting gigs so far!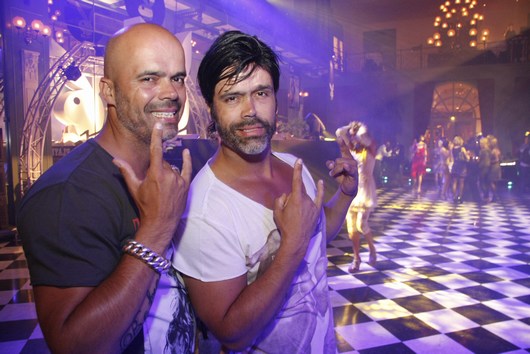 Ready to rock it in a SEXY way!
A real 'Mansion' feeling overwhelmed the well-dressed visitors who came in between 22 and 1. Ladies in sexy, short & colorful skirts and men dressed up most classy. All to experience a fantastic night on a more than special location. And while the playmates were treating the photographers at the photowall in the hall, we jumped into the booth to grab our change of presenting a summer Ibiza set with all elements of the island included: Energy, Power, Love & Passion! Ending up with 'Stronger' (the new fantastic summer anthem by Erick Morillo, Eddie Thoneick and Shawnee Taylor) we felt we accomplished our task for the night: Bringing a sexy sound, during a sexy night with sexy people!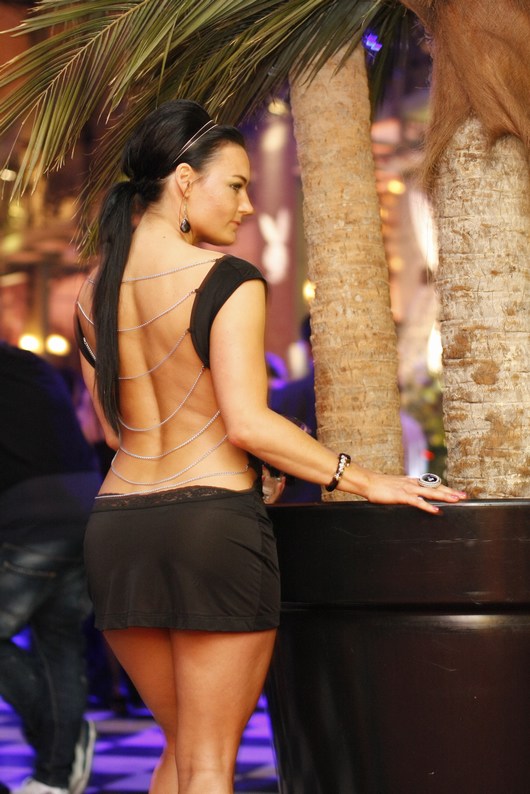 And she has got the same feeling!
It feels fantastic to be connected to an international, well-respected brand like 'Playboy' and we carry this feeling with care. 'As nothing is coming your way with the ease of the wind', we keep on presenting 'Brothers in the Booth' as we are: Ourselves! So full of energy, passion, pleasure and always carrying a big smile with us into the booth. We love what we play and we love to invite you to love it with us…As it will for sure make you STRONGER…For sure STRONGER than yesterday! ;-))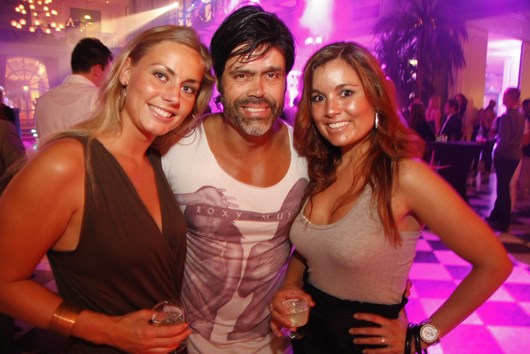 Two ladies on the shirt, two ladies on the sides
And as we know (already for years), pictures can also tell a whole story. So next to the textual piece above, you can look below for the story in pixels…Thanks to Suat Uray (Link2party photographer)!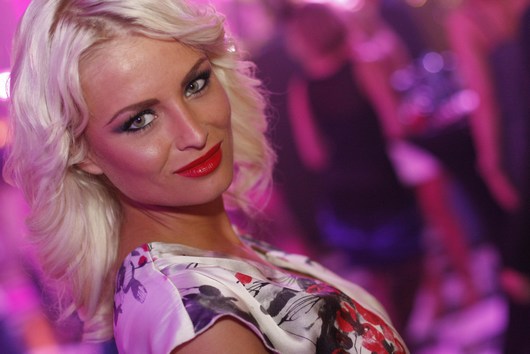 Marilyn lips and curly hair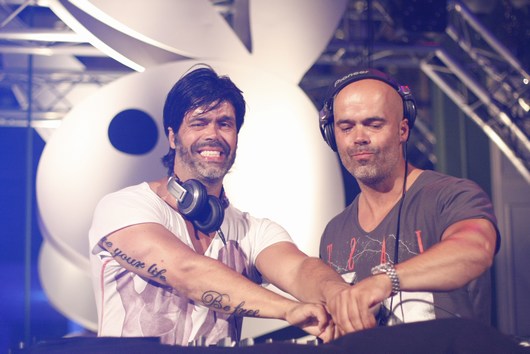 It makes us STRONGER when we LIVE OUR LIFE to BE FREE!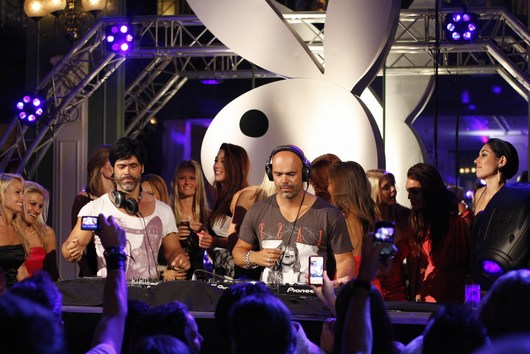 We always wanted a lot of rabbits when we were little...and now we got a load of Bunnies!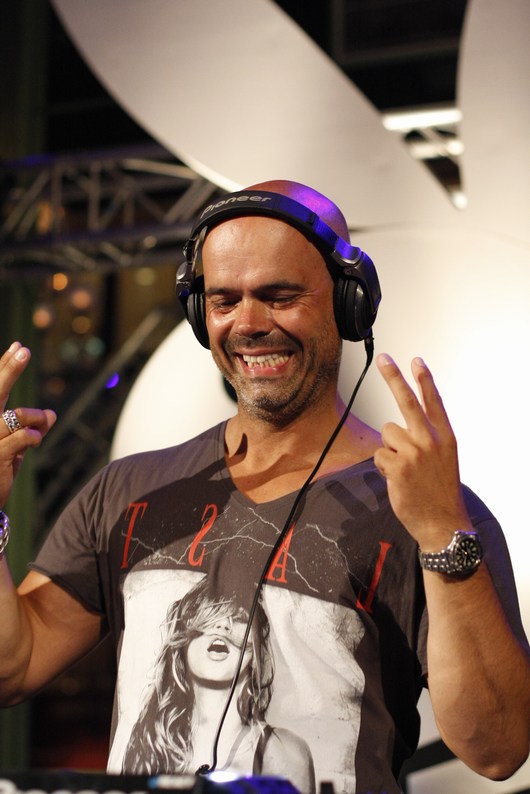 50% of BITB is bringing 100% of Peace!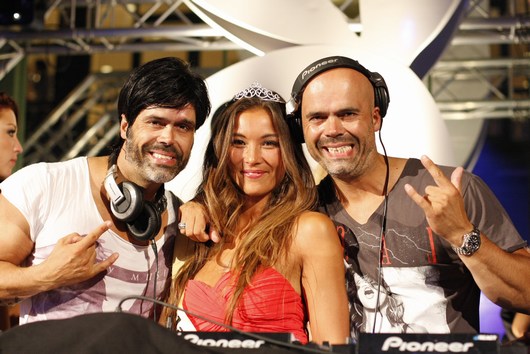 With the new playmate of the year: Irene Hoek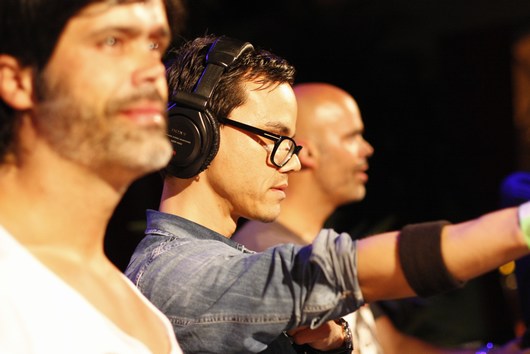 Roog in between the Brothers in the Booth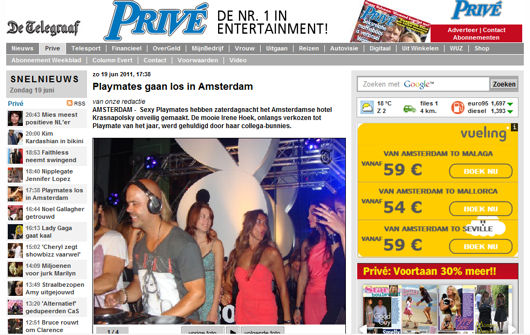 The photographer missed out the opportunity to give Robbie his 'Newspaper Fame' ;-PP
#Bitbrecent - Take A Good Look!
#Bitbgigs - We Are There!
#Bitbtweets - Tweet Tweet