OUR ROCKING WEEKEND @ BEACHCLUB O AND BC WIJ!
25jun
The weekend has begun! A weekend in which 'Brothers in the Booth' are fully focusing for the last day of it, as Sunday is the day with two fantastic gigs for us. Two gigs that make us feel getting stronger and stronger. Our beach is larger, longer and bigger than Bloemendaal and therefor we are proud we don't only play out there. This Sunday we are asked to play on the other parts of the 'Dutch Coast'. And with Noordwijk and Scheveningen on our roadmap we can state that all visitors can expect our 'Sound of Sea', our sound which creates a new dimension! Are you ready??? Just take your dancing shoes or slippers out of your closet and be there @ Beachclub O and/or @ Beachclub WIJ!
FESTIVAL DE ST. TROPEZ
The second edition of this concept @ Beachclub O (Noordwijk). An edition that seems to be supported by beautiful weather and related to the beach that's a perfect match. Eduardo Ramirez will warm it up from 18.00 till 20.00 before we get our two hours of pleasure. Two hours in which we will prove again we are in love with house. With house that expresses our feelings and that blows the energy into the club! And with 'Frank the Tank' smashing the percussions and Shermanology taking care of the last 2 hours we know it will be energy, energy & energy 'raised to a square' in there!! Tickets are going fast, but you can get them @ www.clubbco.nl. And as 'Esclusivo Events' is more than convinced about the skills of 'Brothers in the Booth' they already booked us for their 4th edition: '#4 Festival de Biarritz' on Sunday the 20th of August! #hothothot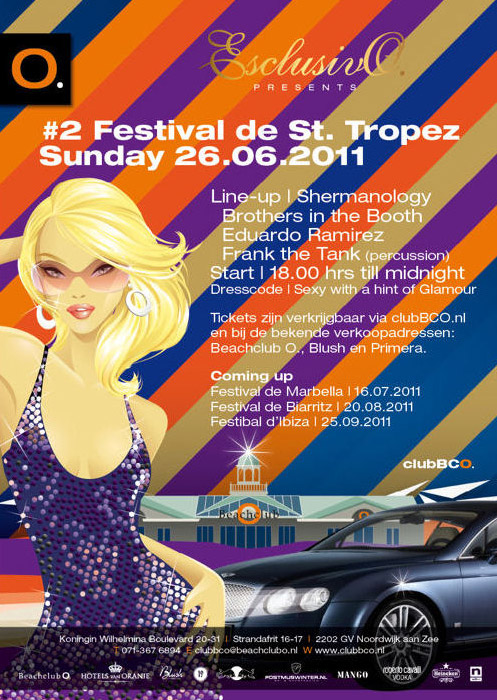 BC WIJ FEEST
A party with a name. That's just what we can say about our second gig of this weekend. After rocking at 'Beachclub O' we will directly jump into our car to make it to 'BC WIJ' in time. With the second edition of this summer season complete 'The Hague' will turn out, not to miss a second! And with special guest 'DJ Arshad' and resident 'Fedor Limjoco' you can expect the summersun burning hot inside! Our task to keep the temperature on the right, high level. Starting our gig @ 23.00 after Risksoundsystem and ready to set the 'BC' on fire! Still carrying the inspiration of '36 hours of Ibiza' as our fuel with us, so you can expect an international set from us. And as 'BC WIJ' events are always loaded, just be sure you are in early and leave till our last beats has left the soundsystem!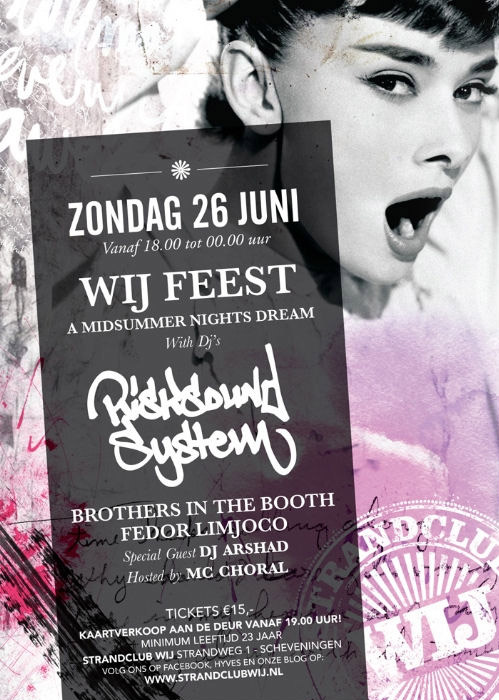 We are ready, yes we are so F*CKING ready for this weekend! Just rock with us @ Beachclub O and BC WIJ!! #stronger #lylbf #summer #2011
#Bitbrecent - Take A Good Look!
#Bitbgigs - We Are There!
#Bitbtweets - Tweet Tweet