BROTHERS IN THE BOOTH SHOT BY GERARD HENNINGER!
01jul
He is one of the most respected artist/DJ Photographers in The Netherlands. And with his white glasses and his shirts with 'I Love Gerard Henninger' on it as his trademark, he is self-addicted to the bone! :-)
But, as said, as he is the one who has shot a lot of artists in his studio, we could not resist the desire of jumping, as Richie & Robbie, to the other side of the cam and 'transforming' ourselves into 'Brothers in the Booth'! Of course we already made the almost ultimate 'press-picture' by connecting our heads together, but we think you can never have enough diversity in your artist-images.
We jumped in the car, drove towards The Hague, hit the studio of Gerard Henninger and did our thing in front of the cam. The result is presented below and we are more than happy with it. Just because this is who we are: 'Brothers in the Booth' in full power and looking sharp as a knife! Thanks Gerard for making us shine as we are!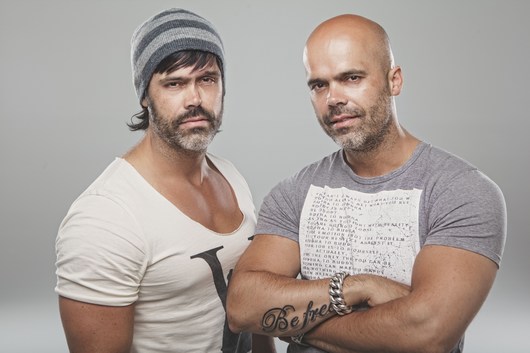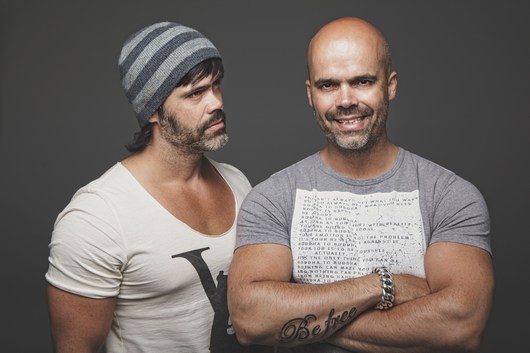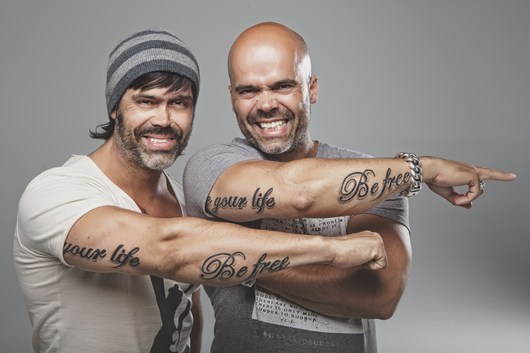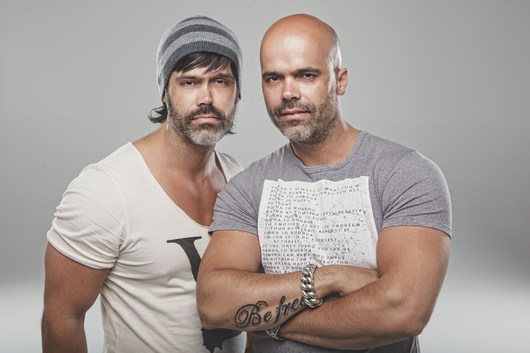 CU ALL THIS WEEEEEEKEND!!!!!!!!!!!!!!!!!!! #2011 #bitb #ibiza
#Bitbrecent - Take A Good Look!
#Bitbgigs - We Are There!
#Bitbtweets - Tweet Tweet