ANOTHER 'BITB THREESOME' COMING UP THIS WEEKEND!
07jul
OK, let's just look back for a second to last weekend. A weekend in which we had our debut @ Millers (The Hague). A fantastic spot on 'Het Plein' with a well balanced bar- and clubvibe. We had the honour of rocking it between 1 and 3 (after and before Thomas Hensbroek :-)) and we fullfilled this opportunity with all our energy and passion. Supported by some fans from Italy in the front (just check our Facebook fanpage for the proof of this :-P), by a lot of nice ladies on the colourful dance-floor and of course by the CO2-jets and confetti-shots! We had a blast, we had a fantastic blast and with this energy still in mind you can imagine we look forward to the upcoming weekend with 3 gigs programmed! #BAM!
DEFECTED ON FRIDAY
Yes, AGAIN! Again we are connected to 'Defected'. Some months ago we played in the 'Studio Room' of Panama where we were responsible for closing the 'Theatre Room' earlier than the 'Studio'. And that was a big unwritten compliment for 'Brothers in the Booth'. And for this Friday-edition we are lined-up with David Penn, Andy Daniel and Franky Rizardo. So, you just can imagine this feels 'international' baby! #defected #infected #panama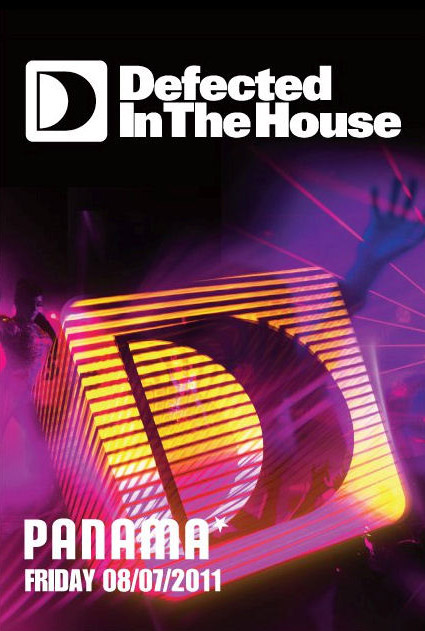 KALITEY ON SATURDAY
'Club More'. Where our musical roots were created. Where Roger Sanchez (red. who dropped our 'Dirty Helene' track (we did with H&D) in his 'Release Yourself Spotlight' this week!) stole our hearts with his sound and where Roog & Erick E had fantastic Saturday nights during the 'Club Risk' concept. 'Club More' has changed into 'Club Roses' nowadays. And we are invited to present our sound during a fresh, new edition of 'Kalitay' this Saturday. Between 1 and 2 we will enter the booth during this 'Dine & Dance' concept and we are really looking forward to hit the historical spot on the Rozengracht in Amsterdam. BE THERE! #dance #dance #dance
NIKKI ON SUNDAY
Just have a look at the video below.
NIKKY BEACH from AJG FILMPRODUCTIONS on Vimeo.
Doesn't this tell it all? Doesn't this convince you that you may not miss the second visit of 'Nikki Beach' to BC Bloomingdale this upcoming Sunday?? Party near the beach to the best beats and to the artists who breathe 'the sound of sea'. And next to Ricky Rivaro, Roog and Baggi Begovic, it's again 'Brothers in the Booth' who will show you there style. This time between 21.00 and 22.30! And as we have a lot of fantastic bombs captured on our SD's we just give you the advice to put your best dancing shoes ON! Get international with Nikki Beach and get more than international with US! Fuck Love, Love life & MUSIC!! #bitb #2011 #summer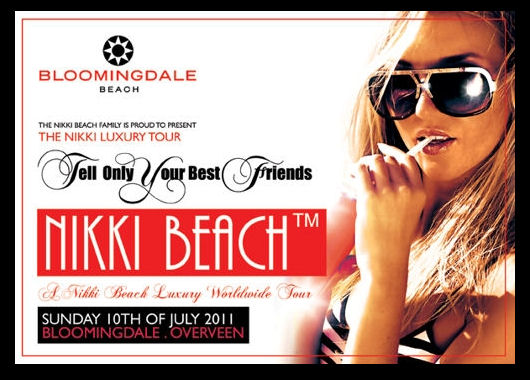 #Bitbrecent - Take A Good Look!
#Bitbgigs - We Are There!
#Bitbtweets - Tweet Tweet