'LIVE YOUR LIFE BE FREE' & SITDOWN WITH US!
28jul
Still full of enthusiasm about everything that happened during our 'A Day at the Beach' on Monday the 25th of July. A day with a slow start, but with a fast & furious end!
Last year we gave everybody something special during 'A Day at the Pool' @ Villa Cana Olga and this year it was 'La Plage de l'Elephant' who welcomed us with pleasure for 'A Day at the Beach'. Another incredible and massive party by 'Brothers in the Booth' and 'Luxury Events'.

Ibiza is special to a lot of you, but more than special for all you who witnessed our passion, love and energy during this amazing party! And as the location asked us if we could do every upcoming Monday out there, we think a bigger compliment is not imaginable! We take our time for this one, but we are convinced 'the path for 2012' is created…All you have to do is stay tuned, as always ;-))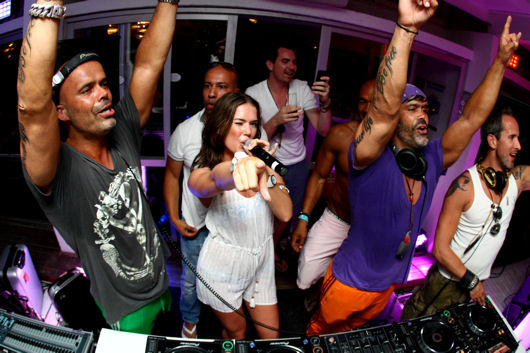 Of course the official aftermovie (again by AJG Filmproductions) will be a 'Goosebumps creating Masterpiece' again. But as the editing of it takes some time (as you can imagine ;-)) we herewith present you 1 minute and 23 seconds of the fantastic 'Live your life be free' sitdown, initiated by MC Haits. Thank you all for going this LOW and jumping that HIGH! You ALL know you can have it ALL!
We for sure hope to see you all next year in Ibiza! And for now you just have to look forward to the OFFICIAL aftermovie, as this will bring the summer during the winter of 2011! #ibiza #2011 #bitb
#Bitbrecent - Take A Good Look!
#Bitbgigs - We Are There!
#Bitbtweets - Tweet Tweet