OUR 'LYLBF' TATTOO IS SUPPORTED BY THE BIG ONES!
16aug
On the 13th of May 2011 we made a choice for life! We decided to put our qoute of a lifetime on our arms as 'a timeless stamp' and we are still more than proud on our 'Live Your Life Be Free' tattoo! And of course our inspiration for this one was meanly created by the massive summer anthem of 2010! The masterpiece by Erick Morillo, Eddie Thoneick and Shawnee Taylor described exactly the feeling of 'living', that 'Brothers in the Booth' have in mind!
And when we landed in the 'Pacha (Ibiza) Booth' on Wednesday the 3th of August 2011 we bumped into Erick Morillo (of course ;-), Shawnee Taylor, P. Diddy and Duane Harden. And for those who didn't know, Duane is the one who wrote this song in order to make a difference and to touch the world. And all we can say to this is: HE SUCCEEDED FOR SURE!! Below the Facebook update in which Duane himself gives a 'Shout Out' to us and supports our choice for this 'TA2'!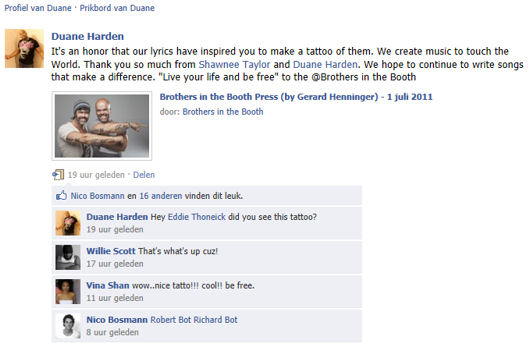 And for those who want to see the quote 'The proof of the pudding is in the eating' confirmed in this specific case…CHECK THE PICS BELOW!! This is how we roll, this is what we stand for: We just live our life to be FREE! #bitb #2011 #international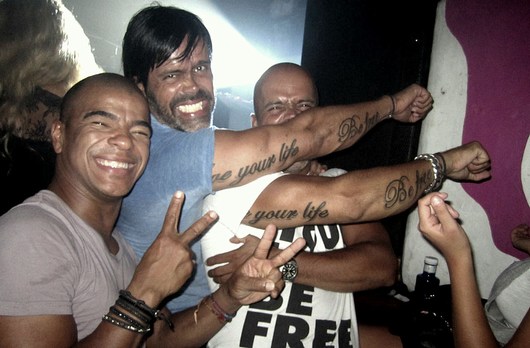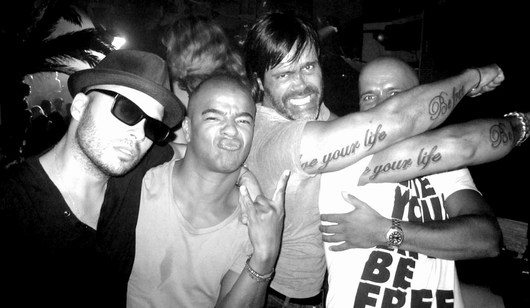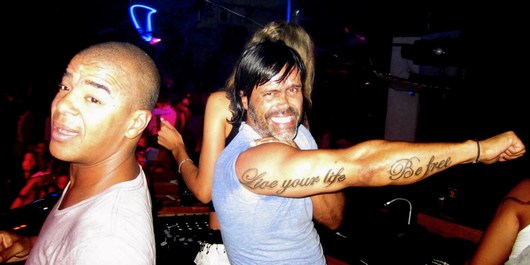 #Bitbrecent - Take A Good Look!
#Bitbgigs - We Are There!
#Bitbtweets - Tweet Tweet