RADIO DECIBEL – DANCE NIGHTS – MIX 44
19aug
THIS MIX IS NOT AVAILABLE ON SOUNDCLOUD ANYMORE. If you want to receive a copy, please send an e-mail to info@bitb.nl and we will provide the mix by means of a downloadlink :-)
---------
Energy from the Island! We just keep on saying that Ibiza has something special. There's just something in the air that awakes creativity, love, passion & pleasure in everyone. And when we arrived 4 weeks ago, we directly opened our MacBook to search for hot new releases on Beatport in order to create our next 'Radio Decibel Dance Nights' mix: Number 44!
And with 13 'pumping hotties' we compiled the result below both dancing, while sitting on our chairs (if you know what we mean ;-)) What a vibe, what a undescribable feeling does the island give to us. It felt just like 'ONE LOVE'. And the mix is just a reflection of this feeling!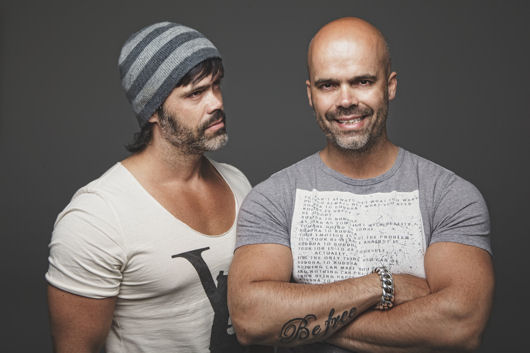 And with the confirmation of two fantastic new gigs (Playing with Rae (Defected) during the second edition of Extravaganza @ Club Rex on the 1st of October and being part of the line-up of the 'ADE Show' by David Guetta & Afrojack in The Sand on the 21st of October!!) 'Brothers in the Booth' will bring this international & pumping sound soon LIVE for you!
Just stay tuned as the coming weeks more gigs will be confirmed for the last months of 2011. And we are sooo ready to fill them up with our rocking performances! #BAM #2011 #energy
#Bitbgigs - We Are There!
#Bitbtweets - Tweet Tweet