RADIO DECIBEL - DANCE NIGHTS - MIX 48 & 49
13oct
THIS MIX IS NOT AVAILABLE ON SOUNDCLOUD ANYMORE. If you want to receive a copy, please send an e-mail to info@bitb.nl and we will provide the mix by means of a downloadlink :-)
---------
It's a little while ago, so it's time for it again! This weekend we will bring, next to our first, official track 'LOVERDOSE, our FIFTY-SIXTH 'Radio Decibel Dance Nights Mix' ON AIR and as you know we present these mixes mostly 2 weeks after the debut on 'Dutch Radio' online. Downloadable of course as we know, based on your feedback, you go hard on our music selection during running, working or having sex ;-PP
Two fresh collections of almost one hour each; Groovy Styles mixed together & Pumping Beats going along. That's what we like to bring as 'Brothers in the Booth'. Always a new sound, but not forgetting what happened in the past.
Check out mix 48 and 49 below and keep on dancing while you countdown for the weekend to begin…LET'S GO!!! #enjoy #our #music #because #its #good #for #you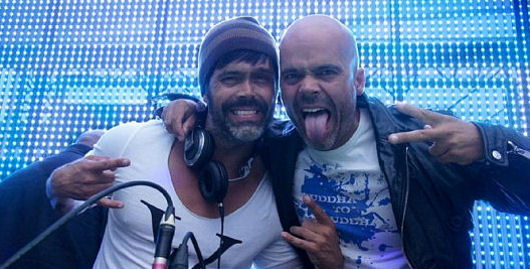 BITB Mix @ Radio Decibel Part 48 by brothersinthebooth
#Bitbgigs - We Are There!
#Bitbtweets - Tweet Tweet