PRESENTING 'LOVERDOSE': THE FULL TRACK!
14oct
IT'S HERE AND IT'S BROUGHT WITH COMPLETE EXCITEMENT BY US!! A blasting result from our boombox with a perfect mastering action by 'DaGoose' as the ultimate finish! We teased you last week with a snippet in the trailer by 'Thoommedia' and now we are presenting you the FULL TRACK!
Last night we were invited with open arms by Edwin Diergaarde during his weekly 'Ministry of Beats' radioshow on Radio Decibel. And with some of his airtime filled by our overdose of love we can't be more proud!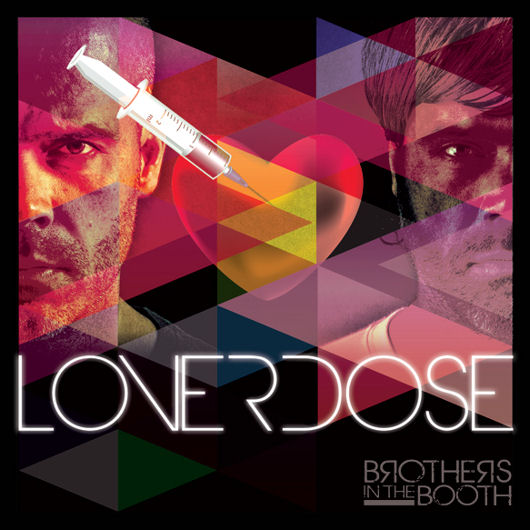 Hard work pays off and with this first track made 'public' we can hardly wait to continue being rocking creative in our studio! We can't be stopped and we won't be stopped…No, just because our energy break ALL 'barriers'! ;-)
ENJOY LOVERDOSE as we know everybody needs LOVE…in OVERDOSE! #track1 #bam #bitb
Brothers in the Booth - Loverdose (Original Mix) by brothersinthebooth
#Bitbrecent - Take A Good Look!
#Bitbgigs - We Are There!
#Bitbtweets - Tweet Tweet