YOU LIKED, WHAT WE LIKED IN OVERDOSE!
23oct
Imagine yourself…You walk into a club for the most amazing gig in your young artist career so far. You already feel the vibe hanging out, you already smell it's gonna be more than special tonight. You look right, you look up, you look forward and you look left. A photowall….with logos on it.
Seeing yourself exposed in between the actual, worldleading dancescene brands of this moment, you can imagine you have to look for a second time. We did & directly took a 'Blackberry Picture' of it, followed by an update on Facebook (of course).
The result? Over 100 likes within 24 hours and loads of great reactions from your sight! Conclusion? YOU could imagine yourself what we were feeling….You liked what we liked and we LIKE that!

THANKS EVERYBODY!! #bitb #2011 #ade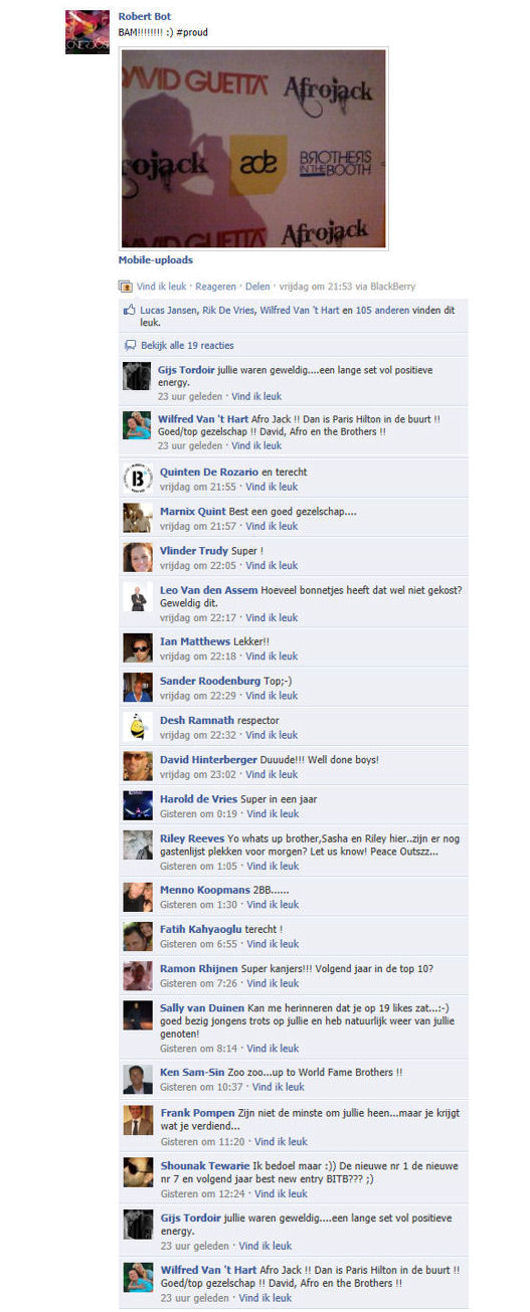 #Bitbrecent - Take A Good Look!
#Bitbgigs - We Are There!
#Bitbtweets - Tweet Tweet