A NICE FASHIONWEEKEND COMING UP: DRESS UP!
26oct
It was written in the '3voor12' review of the 'Guetta Night': 'Brothers in the Booth are the fashion monsters styled by Maik de Boer and Leco van Zadelhoff bringing ecstasy to crowd with their pumping Ibiza Vocal House'. And when looking forward to the upcoming weekend we can just say 'IT WILL BE FASHION ALL THE WAY'!
With our performance during Fashion TV @ Purple Ultralounge (Holland Casino on Friday 28-10) we bet you don't want to miss our jackpot as we pull the handle of our musical fruitmachine for at least 3 'Pacha Cheries' in a row! And with the announcement on billboards hanging all over the City of Rotterdam, we expect a fine and fantastic night….BE THERE!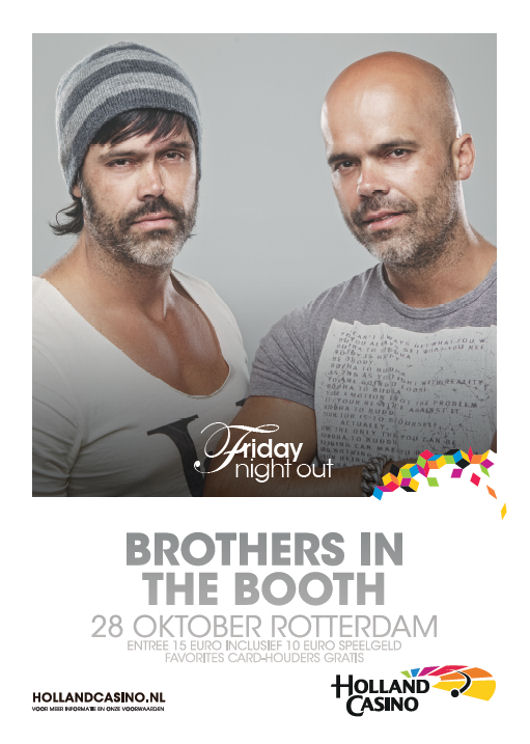 They day after it is, as earlier mentioned, time to make your feet dance @ The Shoeclub Party! And while you are dancing, you have the opportunity to win UGGS! So ladies…BITB & UGGS: Not to be missed!!!! ;-)
#Bitbrecent - Take A Good Look!
#Bitbgigs - We Are There!
#Bitbtweets - Tweet Tweet