IT'S AVAILABLE NOW: 'BROTHERS IN THE BOOTH' WEB APP!
28nov
Let's call it an early '5-12' or 'Santa' gift: THE 'BROTHERS IN THE BOOTH' WEB APP! It's finished, it's ready, it's AVAILABLE! When you grab your 'iPhone or Android friend' and surf to www.brothersinthebooth.com you can download our 'Free Web App' to your device! And of course all the relevant information is included!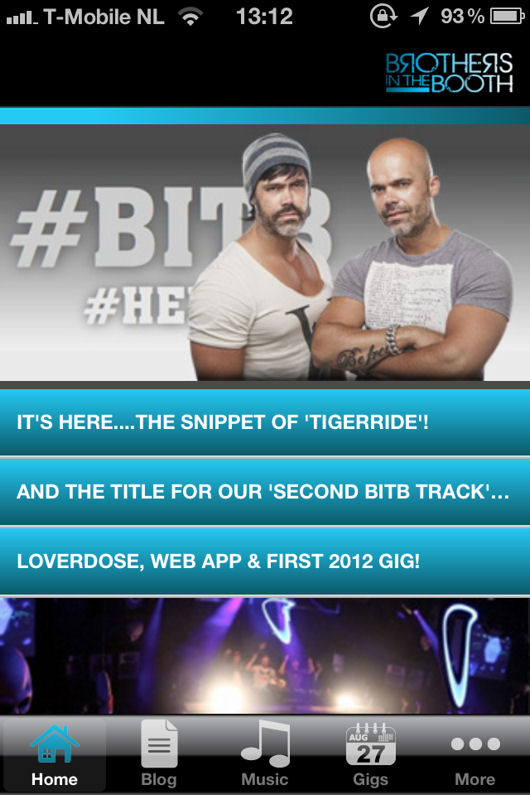 Blogs, Music, Gigs, Gallery & More. That's what you can find in our App. Read the latest news regarding everything that's happening around us and listen to our latest mixes via your mobile device. Check the parties & spots where you can see us rocking in the future and stay in touch with us by means of Twitter and Facebook. All included in our personalized Web App!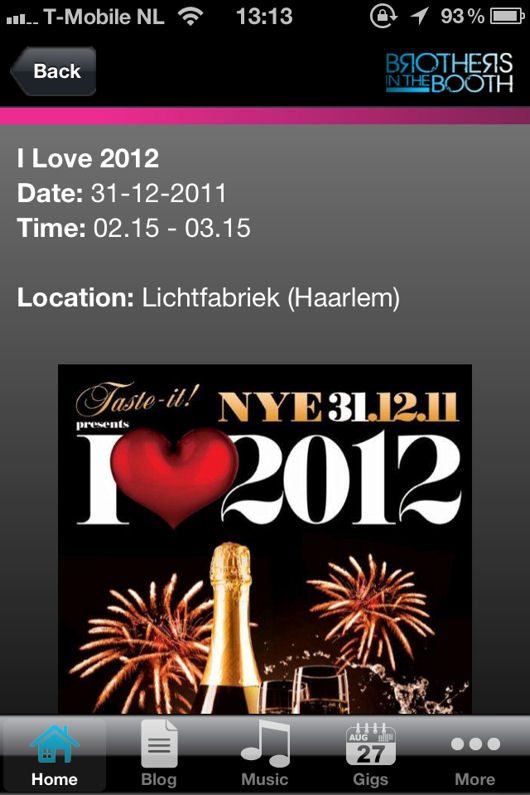 We are proud, we are happy, we are satisfied. And we are convinced you will feel the same when using our Web App….JUST ENJOYYYYYYYY! #bitb #2012
#Bitbrecent - Take A Good Look!
#Bitbgigs - We Are There!
#Bitbtweets - Tweet Tweet