'EDDIE THONEICK' CALLS US INSANE: AND THAT'S WHAT WE ARE!
22dec
And we go onnnnnnnnnnnnnnnn! After master Erick Morillo himself, it's now time for his 'Live your Life be Free' buddy Eddie Thoneick to shout out to 'Brothers in the Booth' for their impressive 'timeless stamp'!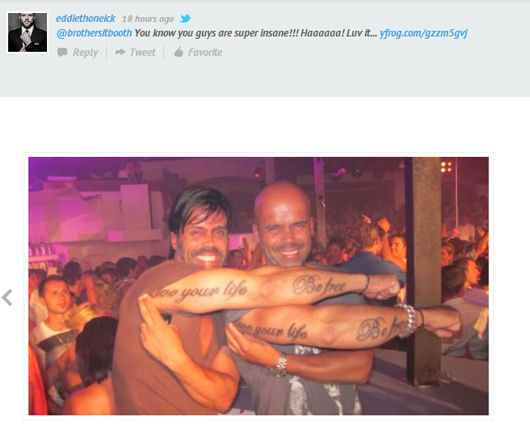 Yes Eddie, we are super insane & we know it! ;-) We love to live our lifes and especially in complete freedom and that's what we do :-) So, thanks a lot giving your 'luv' for it on twitter!
Wanna know all about us? Follow us on TWITTER and you won't miss a beat!
#Bitbrecent - Take A Good Look!
#Bitbgigs - We Are There!
#Bitbtweets - Tweet Tweet