THAT WAS A MORE THAN PRODUCTIVE DAY: TRACKS COMING UP!
18jan
A day of creativity has past. A day in which we started to decide which 'themes' our next tracks should get. After 'LOVERDOSE' and 'TIGERRIDE' (next week online, including a rocking video!) we are eager to create a sound that's fully 'Brothers in the Booth', but that doesn't touch the two mentioned tracks too closely. And we think we succeeded in a good, no, GREAT WAY! We even made our decision regarding the tracknames already, but we keep them for ourselves as they might already reveal something ;-)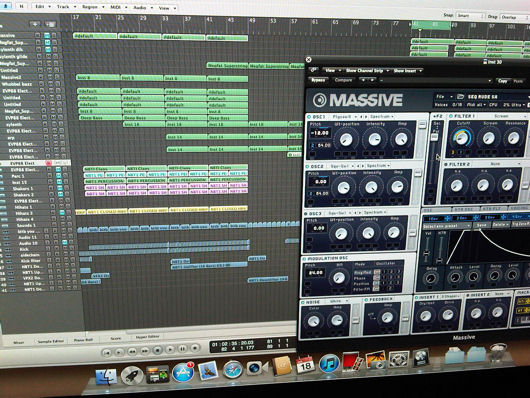 'Track 3 in the making'
Making music is all about that special feeling. It's about listening to combinations of sounds and about creating that masterpiece puzzle for the ears. Making an arrangement that creates 'XTC' on the dancefloors and that combines something familiair and recognizable (some catchy-ness from the eighties for example) with nowadays & future tunes. And we are convinced that both upcoming 'BITB Tracks' does have this essential elements included!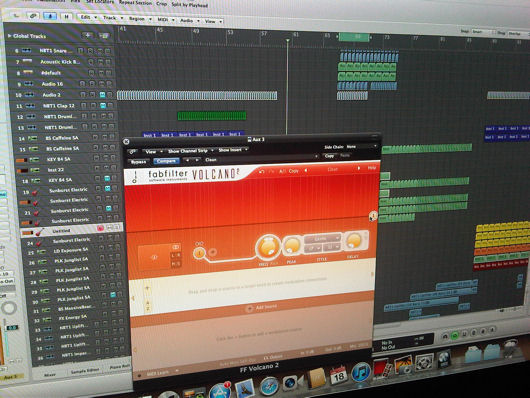 'Track 4 in the making'
A lot of work needs to be done to finish these ones, but our feeling is MASSIVE already! #staytuned #bitb #beats #2012 #itsonlyjustbegun
#Bitbrecent - Take A Good Look!
#Bitbgigs - We Are There!
#Bitbtweets - Tweet Tweet