HERE IS THE TITLE & COVER OF TRACK 5: SPRINGBRAIN!
20mar
Look outside, see what's happening! The temperature is rising, the sky is blue & the sun is causing happy faces all over the place. YES, it's in the air, we can see it, we can feel it! And as the spring season is swapping the fall season exactly on Tuesday the 20th of March 2012 at 6.15 A.M. in the early morning (for people living in The Netherlands), we think it's the perfect moment to release to TITLE and COVER of our fifth 'Brothers in the Booth' production!
We promiss to make the clouds move & to let the sun shine! Everybody is looking forward to a hot summer, but first we present you: SPRINGBRAIN! A track with a fantastic 'SpringBREAK' (literally), a rolling groove and a climax that will nail you ALL to the roof!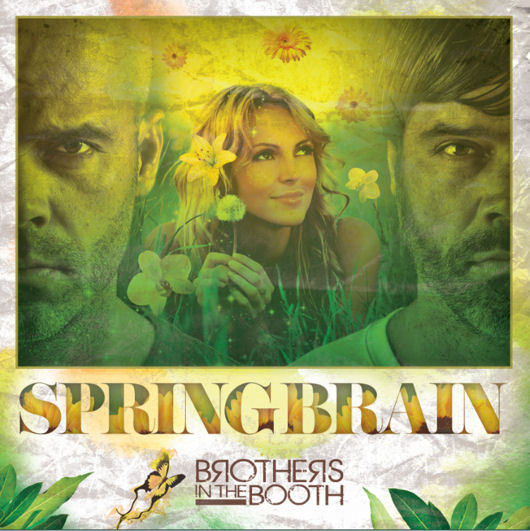 We are more than happy to fill your mind soon with another track from our boombox. And while a lot of artists are enjoying Miami (WMC) at this moment, you know understand why 'The Brothers' stayed home; Just because we have the SPRING in our BRAIN! ;-) #bitb #2012 #production #studio
#Bitbrecent - Take A Good Look!
#Bitbgigs - We Are There!
#Bitbtweets - Tweet Tweet