OUR FIRST OFFICIAL RELEASE IS HERE: DIRTY HELENE!!
30jul
IT'S HERE!! OUR FIRST OFFICIAL RELEASE!!! A track with that recognition part for the young and old ones, which is of high importance for becoming a future radio banger! A track with that sax/trumpet sound that doesn't get out of your mind and with the rolling beats and a bucket of swing that keeps you flowing on the dance-floors!
Funktion Recordings got impressed by the vibe of it and brought everything in place for a smooth release. The Original & Radio Edit can be bought on Beatport next week!
Dirty Helene (Original Mix) - Brothers in the Booth, Helguera & Dominicus (SNIPPET) by brothersinthebooth
And as the cover below is already removed by Twitter (Yes, seriously), we think 'Helene' proves, without any discussion that she's carrying her 'Dirtness' with pride ;-) The same pride as Helguera & Dominicus and Brothers in the Booth are feeling with this, already by a lot of DJ's supported, tune! Hèlene ma belle! #bitb #h&d #2011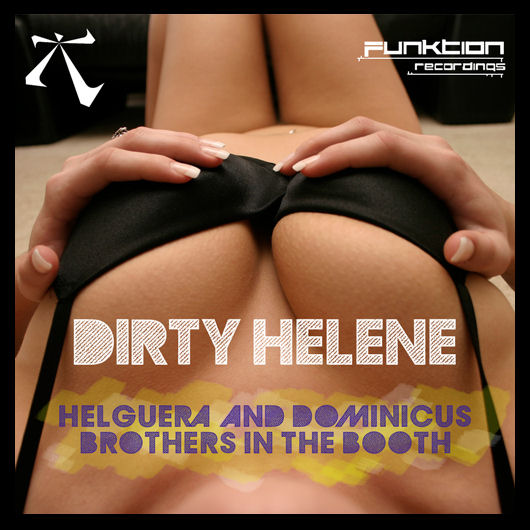 #Bitbrecent - Take A Good Look!
#Bitbgigs - We Are There!
#Bitbtweets - Tweet Tweet