AND THE TITLE FOR OUR 'SECOND BITB TRACK' IS....TIGERRIDE!
21nov
One week to go before we will rock the second edition of 'Solo on Saturday'! 5 hours of the music selected by us breathing Eivissa through 'Het Prinsestheater'. Our advice: JUST DON'T MISS IT! ;-) And while preparing ourselves for this unique gig, we have planned quite some nightly studio-hours this week to work on our second one after 'LOVERDOSE'!
We have arranged some nice and banging new sounds/beats/tunes already and are planning to arrange them by the beginning of this week. Aiming to bring you all a snip by the end of it! Already excited to bring our 'Number Two' to your ears. And as 'Number Two' is not a real strong title for a track, we decided this weekend what the official title will be……Drums pleaseeeeee!!!!! :-)
The title for the new track by Brothers in the Booth track will be 'TIGERRIDE'!! Power, Purity, Strength & Energy in one track…As said: SO EXCITED ALREADY!!! #bitb #future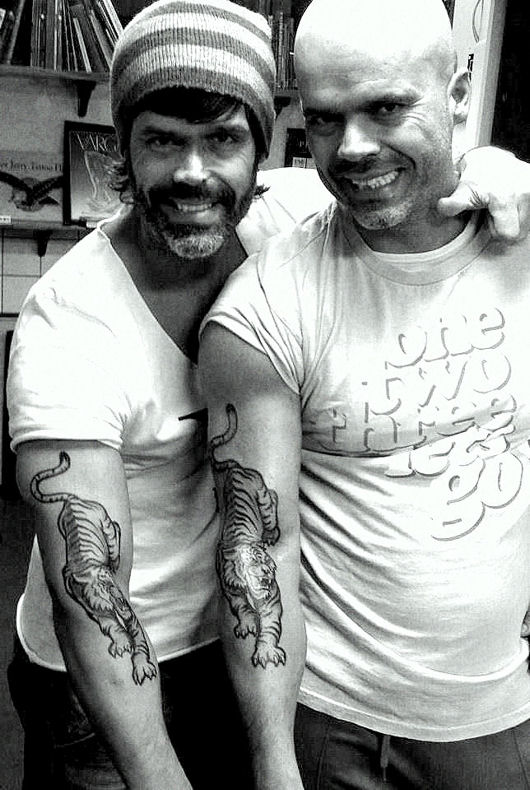 #Bitbrecent - Take A Good Look!
#Bitbgigs - We Are There!
#Bitbtweets - Tweet Tweet